It's increasingly difficult to market meds to HCPs so how can pharma marketers think outside the pill box to accomplish their goals? In a recent MM&M ebook, Keith Pieper, Director of Marketing at Ferring Pharmaceuticals, stressed the importance of undestanding the major influencers for writing prescriptions. He said that a good line of offense may be reaching out to other influencers in the practice such as nurses, techs, or PAs, and demonstrating that the product is beneficial before "laddinger up" to the physician. NPs and PAs diagnose, treat and prescribe; and multidiscplinary team-based care is rapidly replacing traditional physician care models which means nurses are also becoming more recognized integral team members.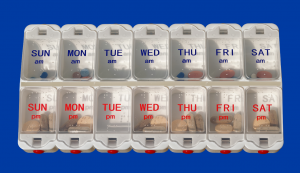 A second strategy includes differentiating yourself by offering brand value beyond the drug itself which is known as the "pill-plus" model. Programs might include patient support, HCP information webinars, smartphone apps, co-pay cards, and other value beyond the pill. Particularly in the digital realm, pharmaceutical brands are developing and offering more relevant content and services for patients and providers to compliment their therapies through mobile or online experiences. In fact, STAT News reported that companies invested $11.5 billion last year to develop apps, video games and digital add-ons for various diseases. Approximately 85% of health apps in the market today are for wellness, designed to be used primarily by patients, but HCPs can recommend them and nearly a third (32%) of mobile health app users say they share data collected by apps with their HCPs. In addition, 15% of health apps are designed to be used directly by physicians, NPs, PAs and nurses in their practice. Over half of HCPs (59%) use smartphones to access medical research according to a survey by Research Now, and 86% believe apps will improve their efficiency in providing care. On the patient side, 30% use apps to monitor existing health conditions and 29% use health apps to remind them to take medication.
It's time to improve and expand upon your marketing plan because traditional detailing by itself is far from sufficient. Think outside of the pill box in terms of digital avenues, care team targets, and other nontraditional marketing methods to maximize growth. What is your beyond the pill strategy?
Please subscribe to automatically receive a notice so that you don't forget to read the next topic.