As of today 41% of U.S. providers are nurse practitioners (NPs) or physician assistants (PAs) which is up from 30% in 2017. By 2030, NPs and PAs are expected to make up about half of all providers.
2022 Stats
Today there are 355,000 licensed NPs in the U.S. which means that over the last decade the number of NPs has nearly doubled. 95.8% of NPs prescribe medications writing an average of 23 prescriptions per day. In 2022 more than 150,000 certified PAs nationwide prescribe and interact with patients, and there are more than 2 billion patient visits annually to NPs/PAs.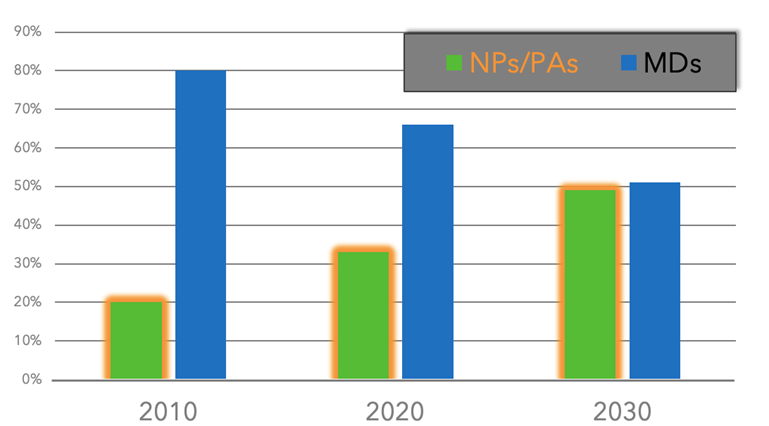 Conclusion
The solution to the physician shortage, already in effect, is NPs and PAs treating more patients in all settings. This has created an opportunity on which many pharma and medical device marketers and market researchers are capitalizing. The only question now is will you be one of them?
Please subscribe to automatically receive a notice so that you don't forget to read the next topic.