KOL Webinars were identified as the best ROI generator by more than 100 global pharma and life science companies according to an Indegene report.
Why are they so effective?
Do people generally like telemarketing calls or advertising emails with obvious attempts to persuade? Not likely. However, HCPs, like the rest of us, do often welcome and value peer recommendations and relevant information passed to us through trusted sources. Key opinion leaders help cut through the clutter and encourage HCPs to view educational materials delivered from an expert they respect.
Of course, the on-demand webinar format is easily accessed at the convenience of the busy HCP and the information is easily digested through audio and visual messages that don't require reading lengthy articles. It's not surprising that this channel (of reaching HCPs through KOL webinars) is expected to grow 8.8%.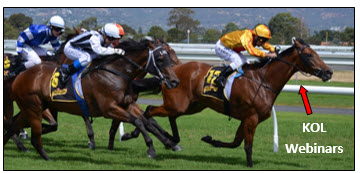 Are you using this best ROI generating method?
Please subscribe to automatically receive a notice so that you don't forget to read the next topic.