Last week was Clinical Trials Awareness Week. The Coalition for Clinical Trials Awareness (CCTA) is a nonprofit group of HCPs, patient advocates, medical researchers and industry and government stakeholders working for a common goal: to increase public awareness about the importance of clinical trials participation.
The Tufts Center for the Study of Drug Development found that nearly 40% of research sites do not meet their enrollment goals. An article in the Journal of Clinical Oncology reveals that 40% of surveyed adults do not understand clinical trials and less than 10% report knowing "a lot". Some of the greatest barriers are the lack of HCP awareness of clinical trials as well as the patients' perception that clinical trial participants are "treated like guinea pigs." However, 32% of surveyed adults had a more favorable perception and voiced willingness to participate in a clinical trial after being exposed to information and being educated about these concerns.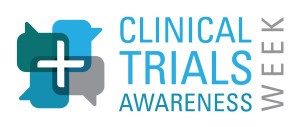 While clinical trials support safety and effectiveness claims, and are necessary to gain FDA approval, it's quite common to have problems with enrollment and retaining subjects. Low clinical trial participation can result in delay of drug and device approvals as well as drive up the costs of potentially life-saving treatments. Therefore, pharmaceutical companies running clinical trials would be wise to work with a company who offers clinical trial acceleration and understands how to improve recruitment and patient adherence. One seemingly simple but important step is to improve HCP awareness that your clinical trial is available.
Please subscribe to automatically receive a notice and link so that you don't forget to read the next topic.