About 86% of medical practice leaders reported that prior authorization (PA) requirements have increased over the past year, a MGMA survey found. Prior authorizations are barriers from health plans which can result in both patient treatment delays as well as changes in preferred therapies or patient prescription abandonment. The growing PA problem is a major headache for pharma brand managers as well as patients and HCPs.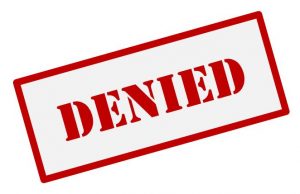 Prescribers Switch Drugs Due to PAs
Prior Authorizations have become so burdensome to practices that prescribers are altering treatment decisions. An overwhelming 76% of prescribers stated that they've switched treatments at least once in order to avoid dealing with the PA process. Many prescribers believe switching to generics decreases PA requests, and more than one-third report switching from their preferred treatment once a week or more. A survey of an IBD Working Group of providers showed "49% had had at least some experience of a patient who was stable but who had to stop maintenance therapy due to lack of reimbursement. 62% identified that payer barriers result in modifications of choice of biologic therapy, and 17% said this occurred frequently."
Devastating Impacts
Removing barriers in the prior authorization process is key for pharmaceutical companies' current product sales as well as long term brand loyalty. In an AMA survey, 58% of prescribers in varying therapeutic fields experience difficulty obtaining approval from insurers on 25% or more of PA requests for drugs. A Drug Topics survey also found more than half of pharmacists said that several times a day they have patients who become upset because of delays due to PA. Even if a provider is tenacious in the PA and appeals processes, the patient confusion and frustration with the delays can sometimes lead to therapeutic abandonment on the patient's end.
What Should Pharma Brand Managers Do?
Pharma companies need to support both nurses and providers in the PA process because studies show the majority of the burden for the PA process falls on nurses. In a study published in Health Affairs, researchers found physicians spent an hour a week on prior authorizations, while nursing staff spent 13.1 hours. Specific suggestions include communicating with nurses and practices about PA tools or supoprt programs as well as sponsoring nurse webinars that focus on tips to make the prior authorization process easier and more efficient. For example, it can really pay off to help nurses and prescribers find ways to be proactive in the PA process and establish protocols to consistently document data frequently required for PAs. Taking steps to ease the PA process burdens for HCPs should be a top priority for pharma.
What are you doing to break through the prior authorization barrier for your brand?
Please comment below and subscribe to automatically receive a notice and link so that you don't forget to read the next topic.