The FDA just approved a pill with a digital tracking device that patients swallow to record when the medication is taken. This is the first U.S. drug with an ingestible sensor that transmits information to a wearable patch and smartphone app to allow patients, caregivers, and prescribers to track when the med was taken. Data about ingestion of the med is also accessible from a web portal. Although this FDA approval is for one drug, Abilify MyCite, that treats schizophrenia, depression and bipolar disorder, it opens the door for more FDA approvals. Don't be surprised to see tracking on other types of meds soon.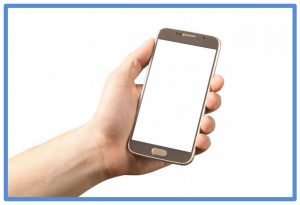 What Does This Mean for Adherence
A majority (50-75%) of patients don't take their medication as prescribed. Imagine a not-so-distant future where patients receive a call or text from a nurse that says, "It looks like you've missed your med two consecutive days; is there anything I can help you with?" This would serve as a reminder but also uncover and address the reason for nonadherence such as if the patient requires patient education support to answer questions and relieve concerns. Lastly, there would be enormous potential for improving patient outcomes to proactively follow and address changes rather than waiting for when and if patients decide to call the provider to discuss concerns and changes in their condition. In fact, a recent Express Scripts report found that commercially insured people who were adherent to their oral diabetes medications had significantly fewer ER visits and inpatient hospitalizations. Just imagine all the diabetes patients who could be encouraged to be more adherent if caregivers, providers and smartphone apps helped track when they missed several pills.
How Can Pharma Marketers Prepare?
The new technology will greatly increase the influence of nurses, NPs and PAs who spend more time with patients than MDs and will be the primary HCPs following up with patients regarding nonadherence. With the FDA approval of the first digital tracking pill, we're one step closer to the reality of nurses checking in with patients who miss consecutive pills. Pharma marketers need a plan now to focus on nurses, NPs and PAs as their role becomes increasingly more important in patient adherence. Is your company ready for the revolutionizing of medication tracking?
Please subscribe to automatically receive a notice so that you don't forget to read the next topic.