Recent studies show proof of successful ways to change HCP behavior. Changing the prescribing behavior of HCPs isn't easy and requires a carefully thought-out plan. Compounding this problem is that HCPs have many things competing for their attention. If you're a pharma marketer, however, there are proven ways to approach this obstacle.
Peers Approach:
One recent trial showed that HCPs changed their antibiotic prescribing behavior after receiving feedback on how their prescribing habits compared to their peers. So if you are preparing an email or webinar, you may want to consider having a video presentation by a Key Opinion Leader (KOL) and/or including information about the actions and thoughts of HCP colleagues in that specialty field. In fact, an unrelated survey showed that 80% of prescribing specialists say they would want to learn about biosimilars through expert-led digital content.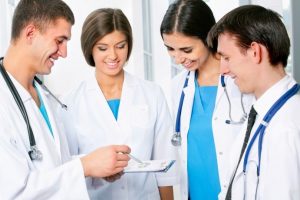 The Complete Plan:
For the best ROI, get expert help from a company with a track record of finding the best KOLs and knowing how to reach receptive HCPs. Influencing HCP behavior requires expertise and attention to detail. Remember that many HCPs report it takes 3-5 views before they respond to a marketing email and your success will be impacted by the email design, timing, and subject line. For the best results, get expert help with creating that KOL webinar and driving traffic toward it.
Please subscribe to automatically receive a notice and link so that you don't forget to read the next topic.