Although many NPs and PAs work in family care, the majority specialize. For almost every medication, condition, and specialty area, there are NPs and PAs to whom pharma should be targeting. For example, over 16,000 NPs practice in pediatrics and more than 17,000 in women's health. Here's a list of common NP specialties, but not all are listed below so if you don't see the one most important to your business on the list, please inquire.
Some of the NP subspecialties include:
Cardiovascular
Emergency
Endocrinology
Gastroenterology
Neurology
Occupational Health
Oncology
Pain Management
Palliative
Pulmonology
School Health
Wound Care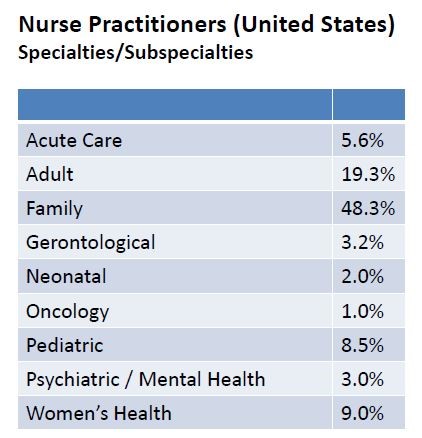 Please subscribe to automatically receive a notice and link so that you don't forget to read the next topic: """"