Healthcare professionals are excited about the growth of Continuing Education (CE) and Key Opinion Leader (KOL) webinars which have quickly become the most effective way to influence and inform HCPs. In fact, one HCP was so impacted by the content of a recent NP/PA Engage webinar that she appeared on her local TV news program to help spread awareness of the medical issues and important points covered in the CE webinar.
Proof of Effectiveness
Several studies show that CE and KOL webinars result in more prescriptions for the sponsors' products.A survey by Tufts Center for the Study of Drug Development found that CE was the number one factor influencing prescribing decisions as 68% of HCPs considered CE to be "very important" in influencing prescribing decisions. Another study showed 55% of HCPs plan to increase prescribing as a result of participating in CE. Over 70% of HCPs watch online videos for professional purposes to stay abreast of the latest clinical information, spending an average of 11 hours per week on professional training and development.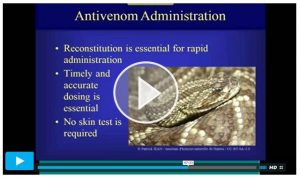 Why are Webinars Popular?
Webinars are web-based clinical seminars that enable busy HCPs to connect with leaders in their field without leaving their office. HCPs are interested because increasing the accessibility of webinar data helps drive improved patient outcomes. Pharma and medical device companies are just as excited about webinars as they extend the value of their companies' investment. No longer are key opinion leader lectures expensive and limited to local HCPs. Now recordings of these webinar events are shared quickly through digital channels so that pharma and medical device companies who hire speakers are getting a significant impact for each dollar invested.
Freed from the need to host a multitude of physical events around the country, life sciences companies can focus on best executing a CE or KOL webinar that can reach countless HCPs in both rural and urban locations. It's not surprising that life science companies identified KOL webinars as the number one ROI generator.
Pharma and Medical Device Marketers
If you don't have several webinars lined up, what are you waiting for?
Please subscribe to automatically receive a notice and link so that you don't forget to read the next topic.